Dental Lab - Georgios and Dimitrios Kokkonis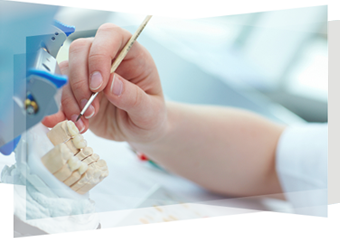 Dental technic, our profession as an art and technique in the field of oral hygiene.
The art in approach and choice of appropriate materials in the creation of natural lines and shapes, in the bondage and harmony of colours.
The technical production process of functional products, construction and repair, in patience and perseverance for the best results, the experience and the passion, in the application of technology and sophisticated applications and methods and machinery for advanced services.
Art and technique together, with our goal of elegance and functionality of the final result.